Drivers License

Barcode Generator

100% Valid Drivers License Barcodes

Generate PDF417 barcodes that are identical to real drivers license barcodes and pass as valid on all scanners. Our industry-leading barcode generator features advanced data processing, automatic field generation, bulk generation, and more.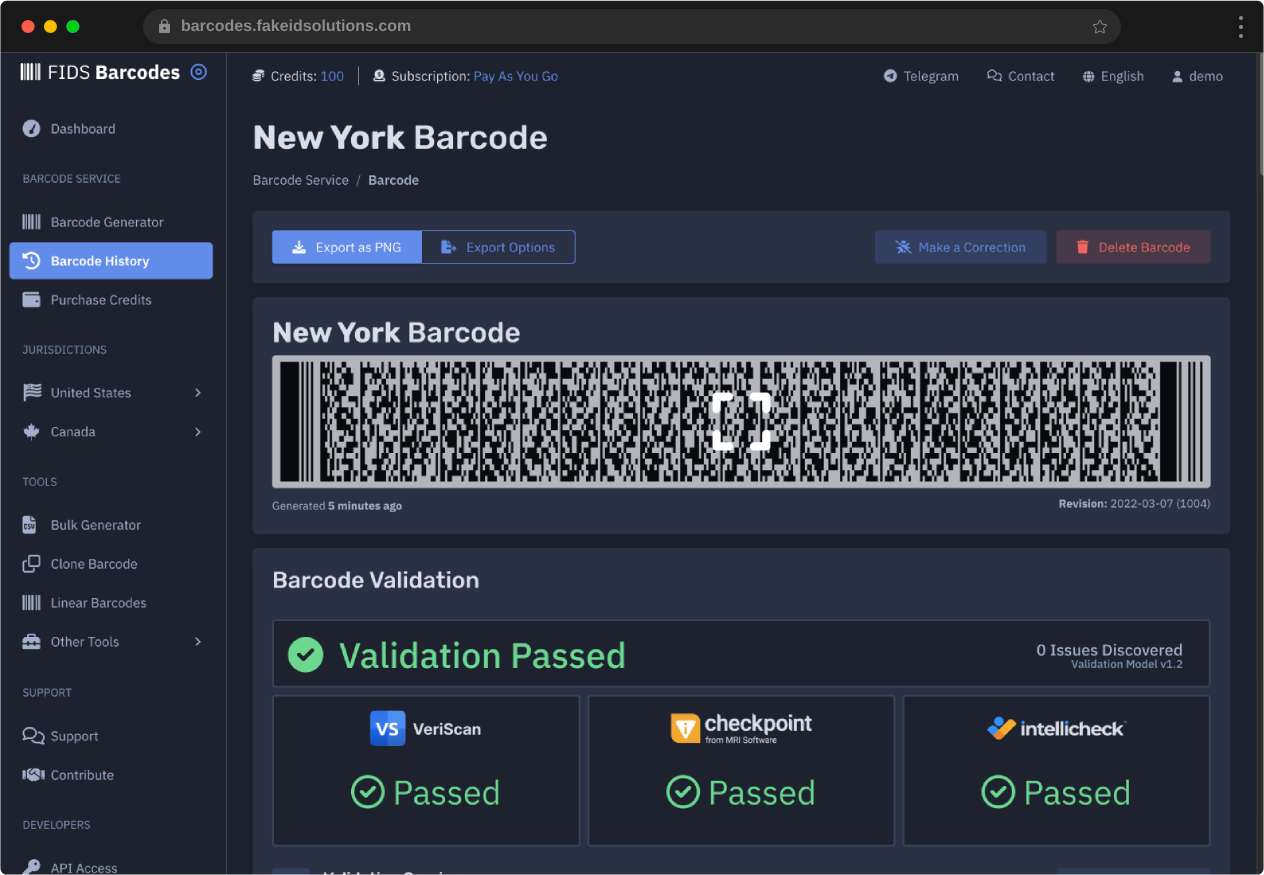 The only drivers license barcode generator you will ever need.
Automatic Field Generation
We will automatically generate any elements such as the drivers license number, document discriminator, expiration date, and any other fields left blank. Many of these data elements use advanced encoding algorithms that we have reverse-engineered.
Valid on All Scanners
The barcodes that are created using our service are indistinguishable from real drivers licenses. They will pass as valid on all scanners including BCS, Intellicheck, Veriscan, and more.
Advanced Data Processing
All information goes through our advanced data processing which will appropriately format, truncate, and encode the data. You do not need to worry about entering the data exactly as it will appear in the barcode.
Always Updated
All jurisdictions are kept up-to-date as issuing authorities release new barcode revisions. The generated barcode will always be consistent with the jurisdiction's current-issue and AAMVA standards, passing as valid on all scanners.